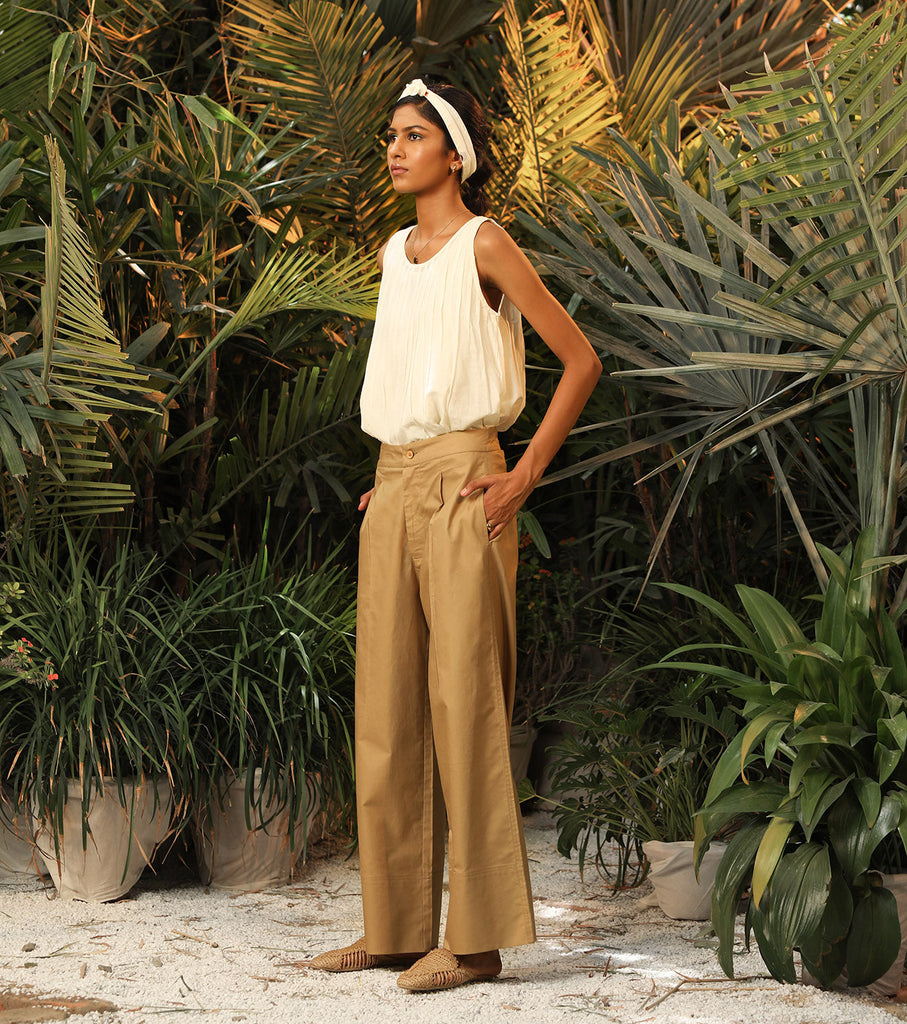 Lonesome Stranger
Beige straight pants exuding a neutral look. Clear the excess and access clarity wearing this pair of wide legged straight pants with side pockets. For those dull days when everything assumes a slow pace around you and you're filled with an overwhelming sense of alienation.
 Handcrafted in India
Colour: Khaki Brown
Kharakapas products are handcrafted and ethically manufactured with pure homegrown materials and superlative quality which will last decades and still look timeless. Their design philosophy revolves around the idea of minimalism, clean cuts, and earthy tones.