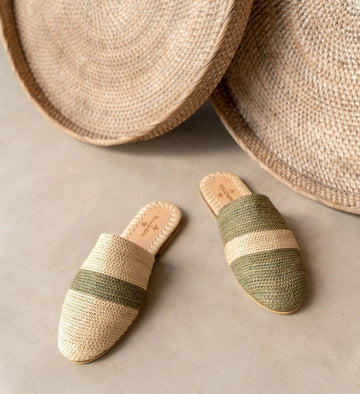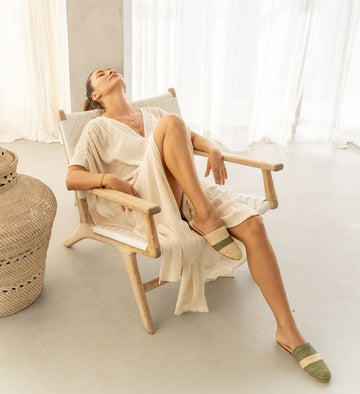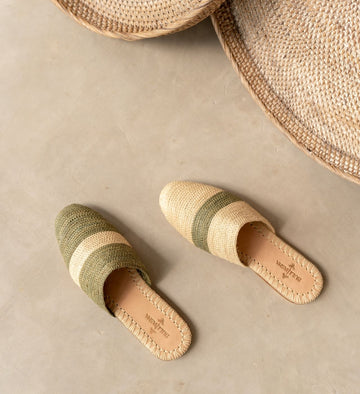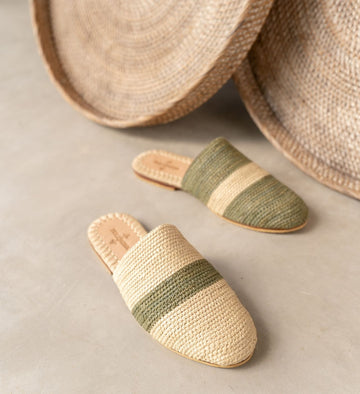 Gwafa
36.000 KD
-Liquid error (snippets/product-price line 26): divided by 0%
Bulibasha footwear is a completely handmade product.
The vamps are handwoven from tripical trees leaves.
We use natural dyes for colloring. 
Bottom parts are made of veggetable tanned leather.
Bulibasha shoes and sandals are 80% biodegradable and on the mission to be 100%.
Each pair Bulibasha vamps takes up to 2-6 days of weaving.
Comfort, culture, style, and sustainability, what more could your feet ask for? Step into summer with BuliBasha's unique hand-woven footwear!
Bulibasha creates unique contemporary footwear, designed for style, comfort and sustainability. Their unique weaving techniques are taught to people of all ages within local communities. Growing together, our individual artisans have moved from single families to entire neighborhoods, allowing our team to work from home as well in their own time whilst caring for children and tending to households.
Handcrafted in harmony with nature, Bulibasha footwear is woven with tropical trees leaf fibers sourced from local farmers, supporting the local economy and leaving zero environmental impact. Their signature footwear is entirely handmade , designed using natural materials, plant based dyes and vegetable tanned leather. All-natural leaf fibers are handwoven using techniques exclusive to Bulibasha. Each pair takes from 2-5 days to create vamps, giving your shoes an individual stamp of creativity and artistic passion.