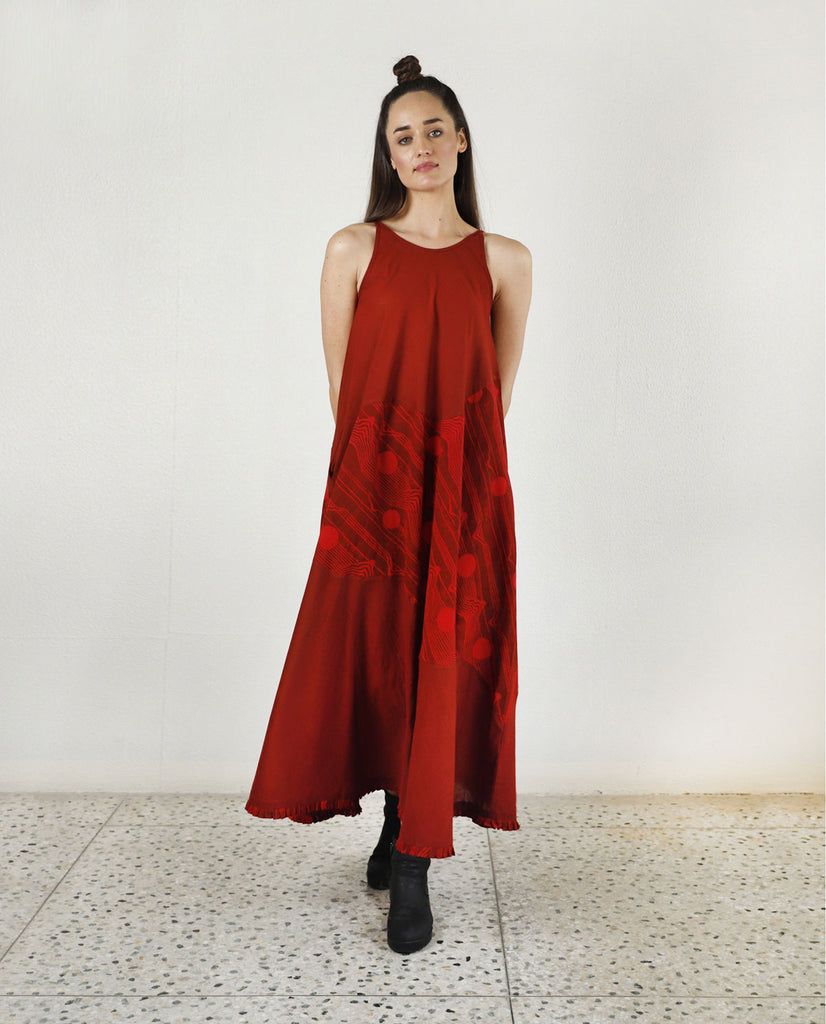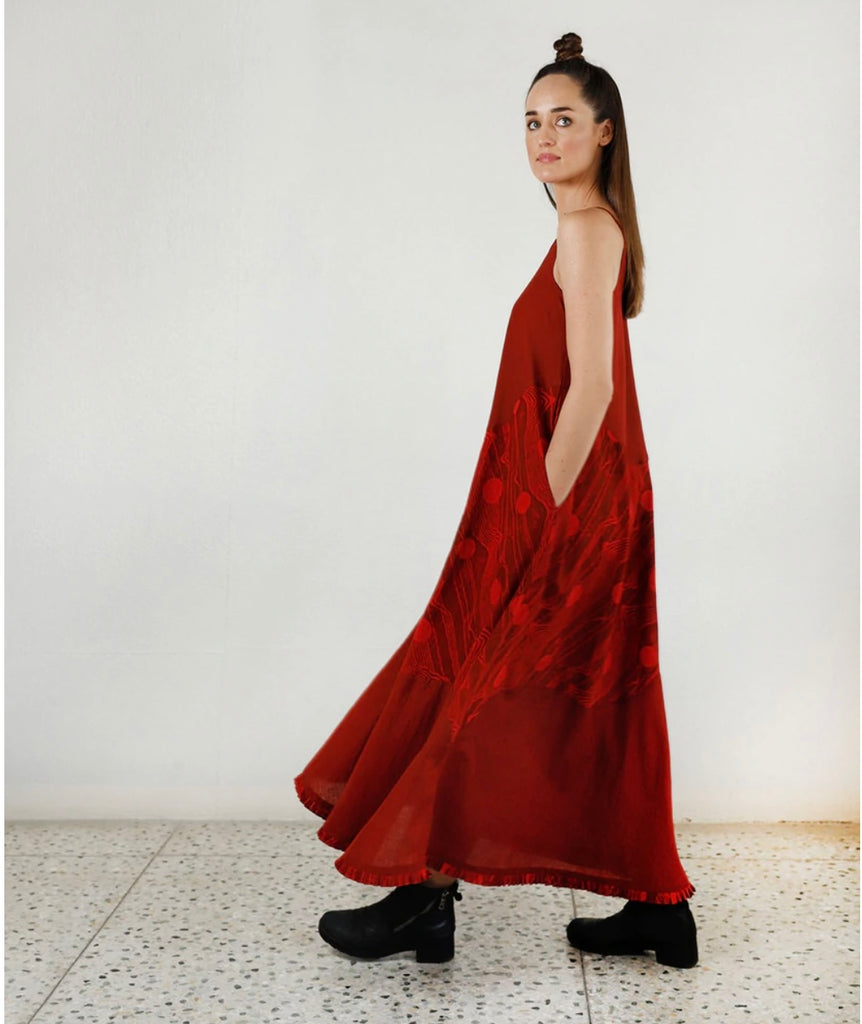 Essential Cherry Red Maxi Dress
Our beach cherry red maxi unevenly creating a wave of art by two fabrics seamlessly stitched together. Made out of indigenous fine cotton with block print.
Model is wearing " XS"
RIAS JAIPUR , "An initiative to keep the handmade techniques alive." A young clothing brand based in Jaipur in 2017, founded by Arshia & Avishek, graduated from NIFT as a Textile & Accessory Designer.
Rias Jaipur is more than just a label. Focusing on two ancient crafts of India, Dabu/bagru & hand block printing onto handwoven fabrics, it is a cocktail of ancient printing & weaving techniques of Rajasthan & West Bengal. An attempt to keep these crafts alive, Rias Jaipur is a bridge between the artisanal skill & modern designs. Thier aim is to innovate and create striking outfits, using a combination of old techniques and our modern design skills. "A small initiative to #SAVEINDIANTEXTILE."