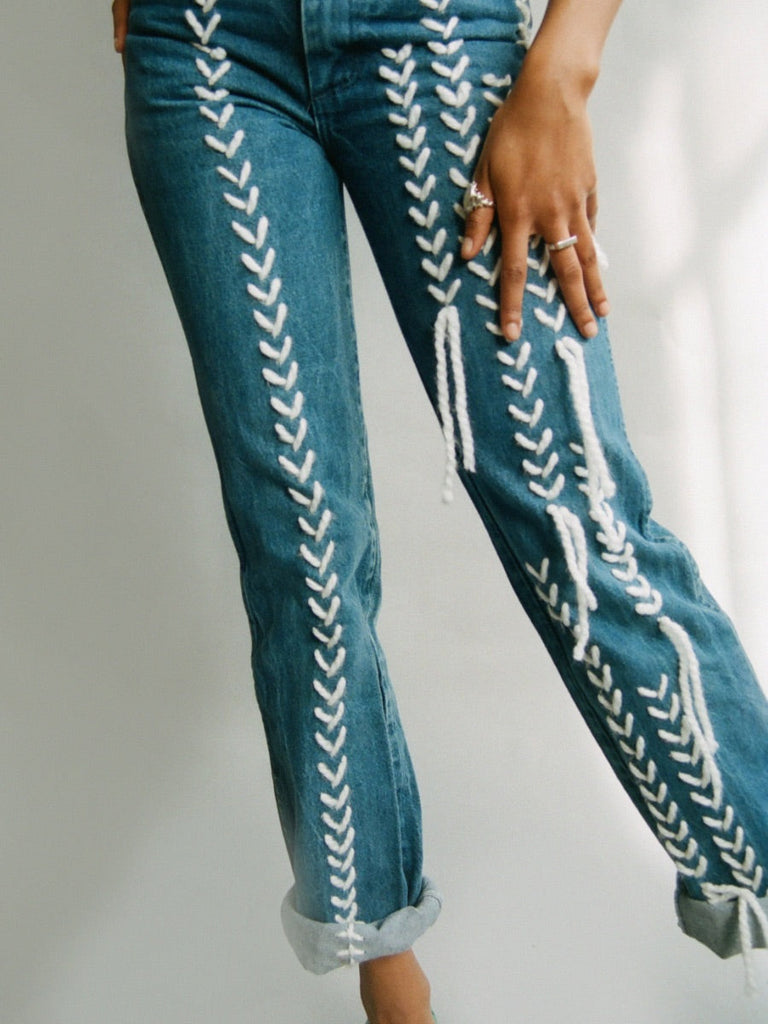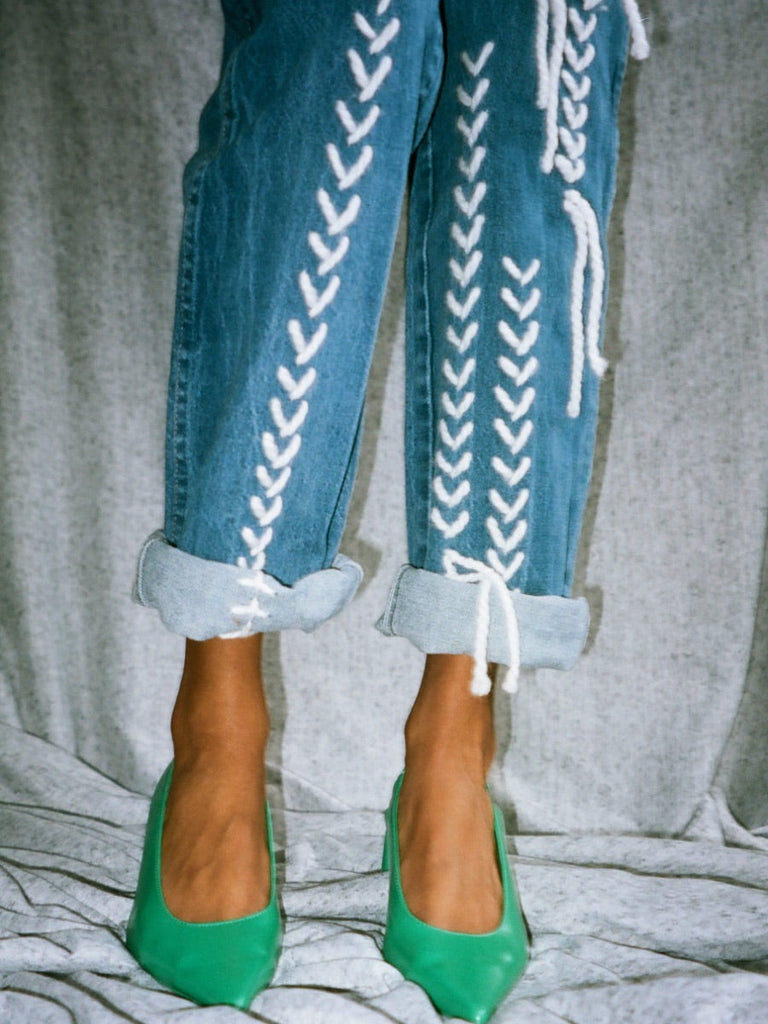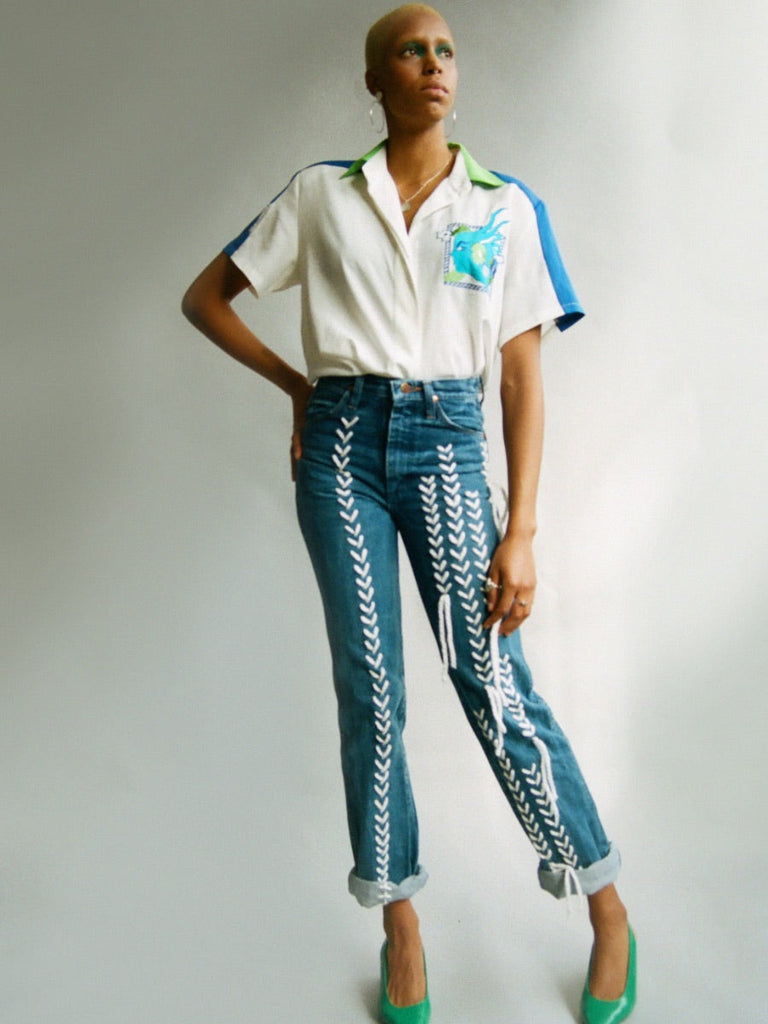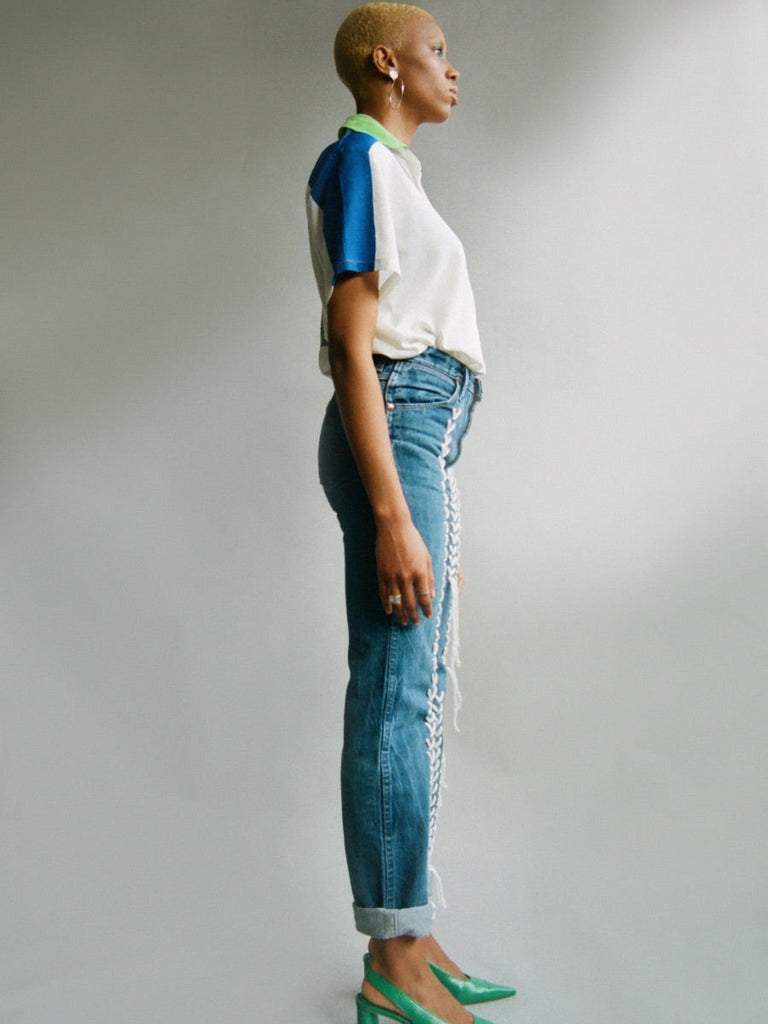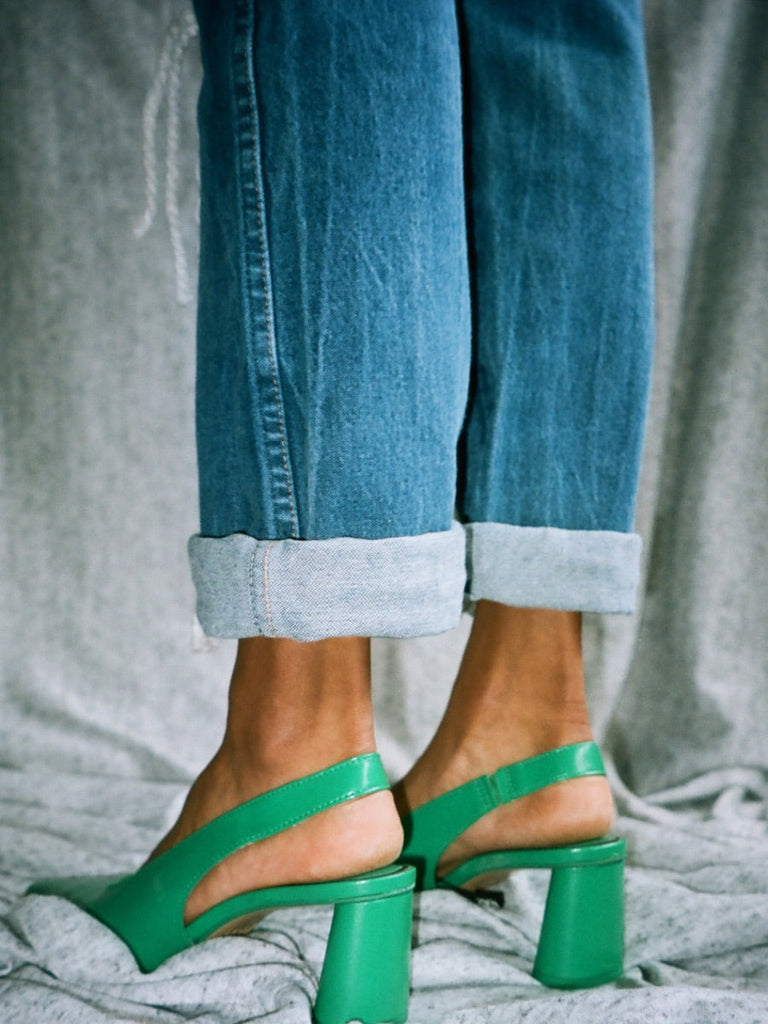 High Waisted Recycled White Thread Jeans, Blue Denim
Our recycled collection takes a product that would have been deemed wastage and repairs, re-purposes and re-designs them into new pieces. These pieces have all been made and re-designed from clothing that was wastage and would have gone to landfill, giving them a second life. 
These one-off pieces are special and unique to each individual. These beautiful pieces are handcrafted & made to order so please allow a maximum of 2 weeks before receiving. 
Decorated with embroidered thread. 

By upcycling and re-designing these jeans we are preventing helping to combat the 2 million tonnes of textile waste that is sent to landfill each year in the UK

High Waisted 


Relaxed fit & rolled up hems

Blue Denim 
Average trouser length

These jeans are made from Vintage surplus denim. As they are up-cycled each pair can differ slightly in colour & fit. However, if you have a preference on jean style please do send us an email. Our jeans are high waisted "mom" style jeans, mid denim wash but if you prefer a different shape please let us know and we can organise. 
Care

Hand wash or dry clean when necessary. Denim is not supposed to be washed in a washing machine when worn a few times please leave out to air. 
Fanfare Label is a circular clothing brand changing the way people buy, wear & consume clothing. The Award Winning clothing brand was launched in 2018 by Esther Knight.
Offering a simple solution to fashions complex problems. For too long businesses have built supply chains to drive financial profits at the expense of people and the environment. The current fashion system is broken with 50% of Fast Fashion purchases being disposed & 350,000 tons of used clothing goes to landfill in the UK every year. On top of this the fashion industry is a major contributor to climate change, pollution, human & animal exploitation.
The exorbitant amount of waste generated in the fashion industry inspired Fanfare Label to represent the circular economy standard; the label is a representative of what fashion could & should look like.
The label is leading the upcycling movement, transforming vintage pieces to unique contemporary designs, combining elements of vintage & surplus clothing by giving existing materials a new life through various textile techniques.
Ethics & sustainability are the pillars of the business. Fanfare Label pieces are made in ethical factories from organic & recycled materials. Even down to every thread, fibre & trim sustainability is considered, sustainability is a journey, and the brand is always looking for ways to improve.