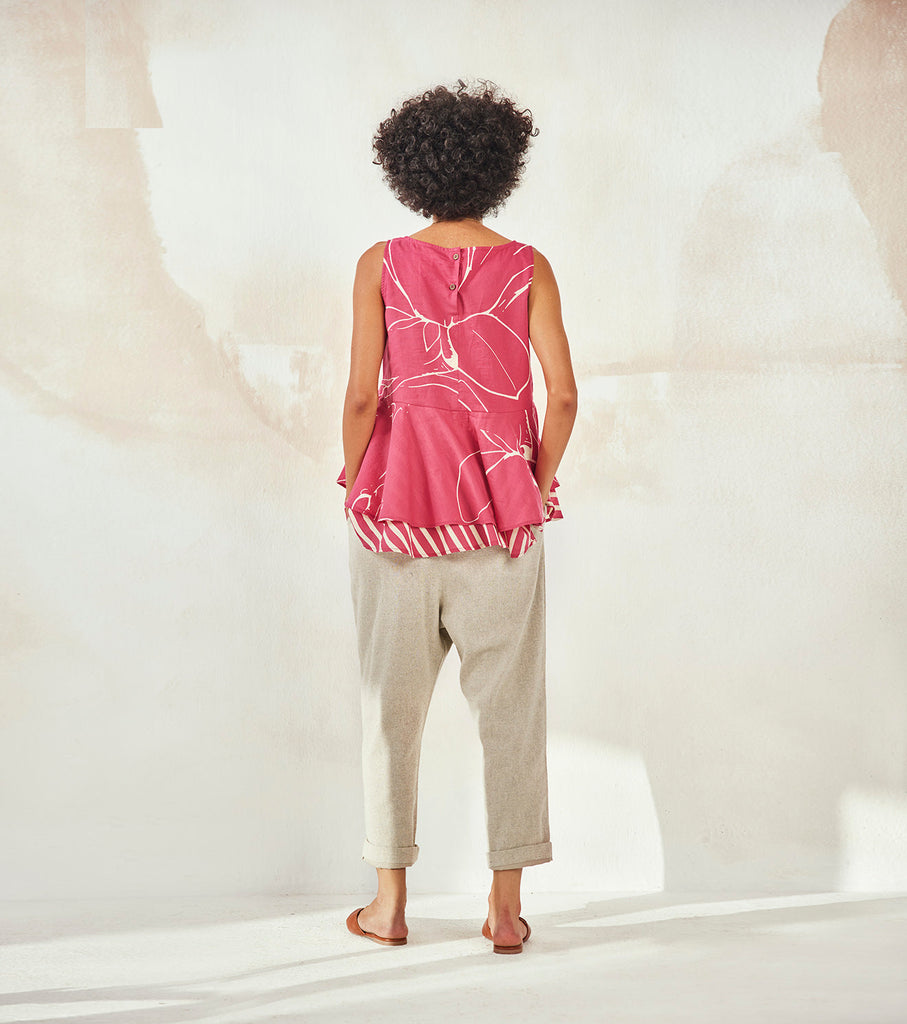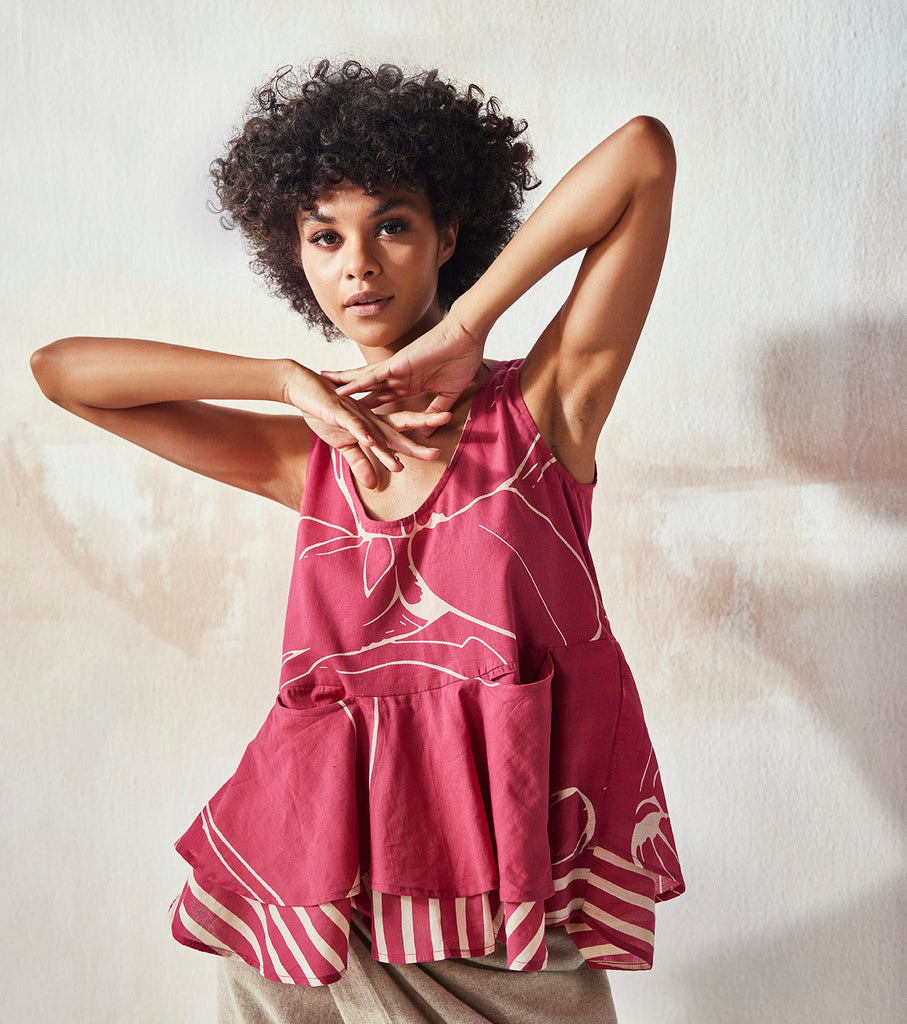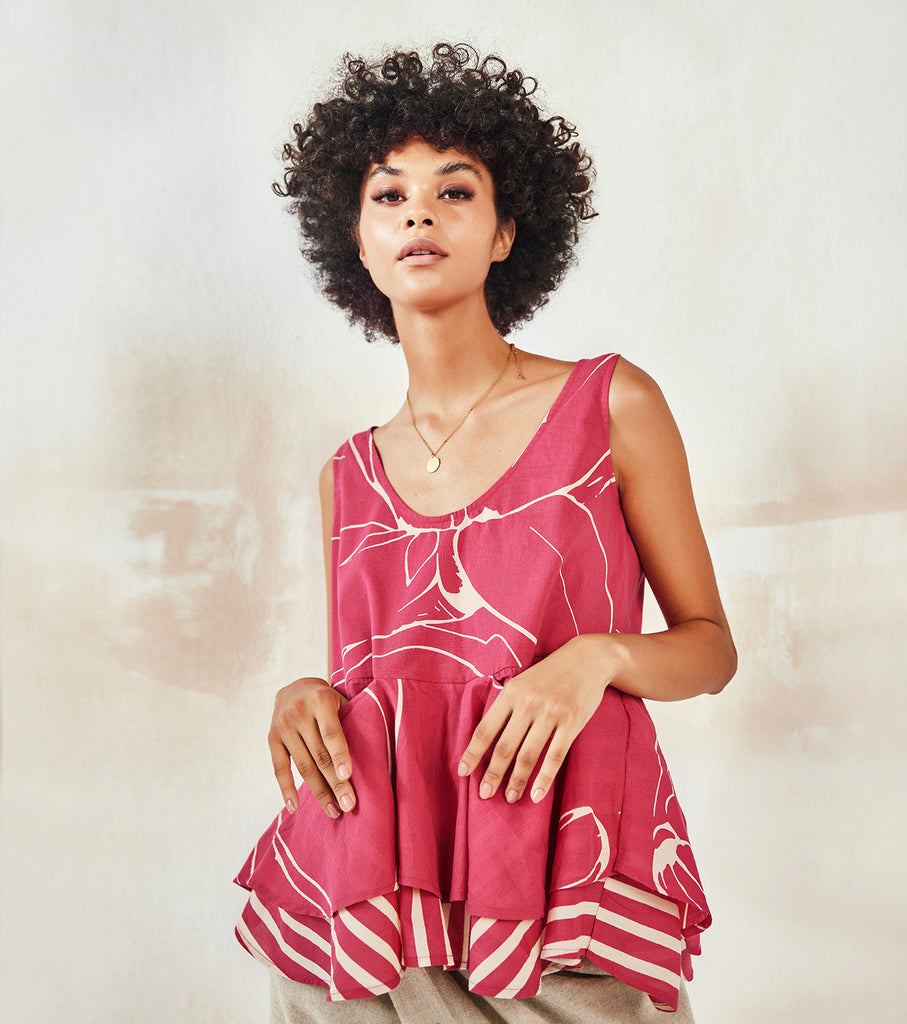 Life on Tulip Top
Hot pink flounce top with flared bottom half and front pocket. It comes with detailing of stripe and the hem.
 Handcrafted in India
100% Cotton - Mull
Front pockets

Ruffle detailing

Colour: Pink and White
Kharakapas products are handcrafted and ethically manufactured with pure homegrown materials and superlative quality which will last decades and still look timeless. Their design philosophy revolves around the idea of minimalism, clean cuts, and earthy tones.