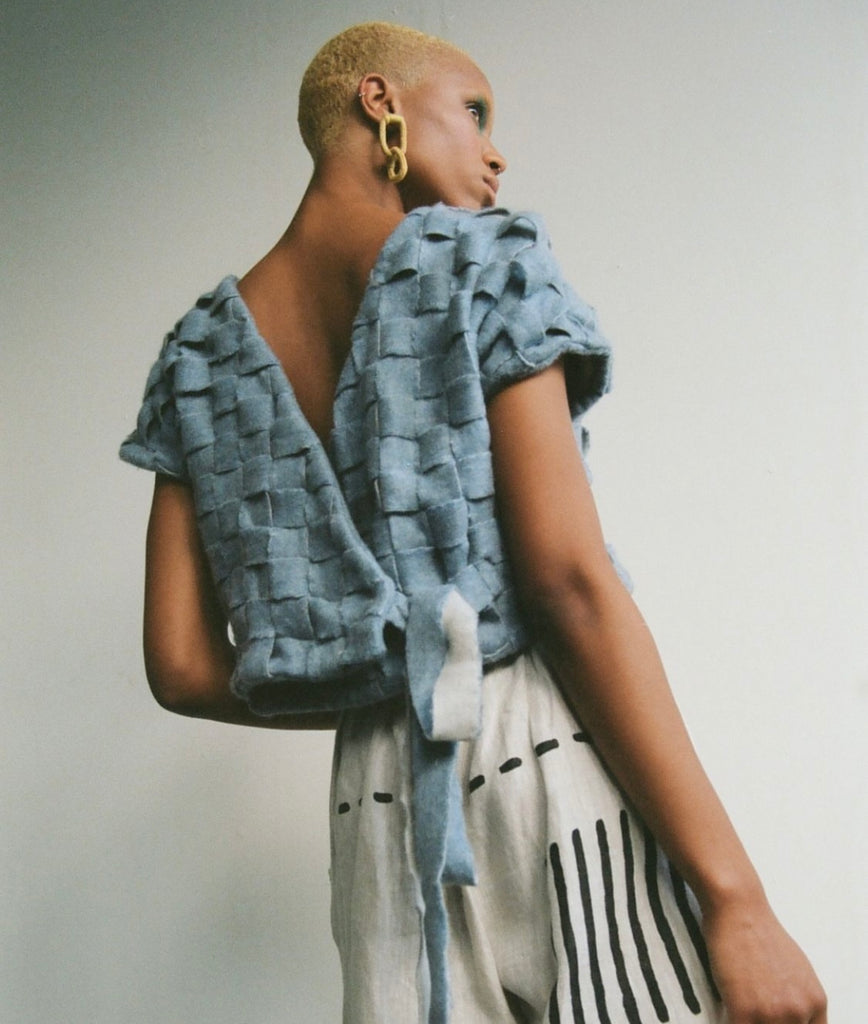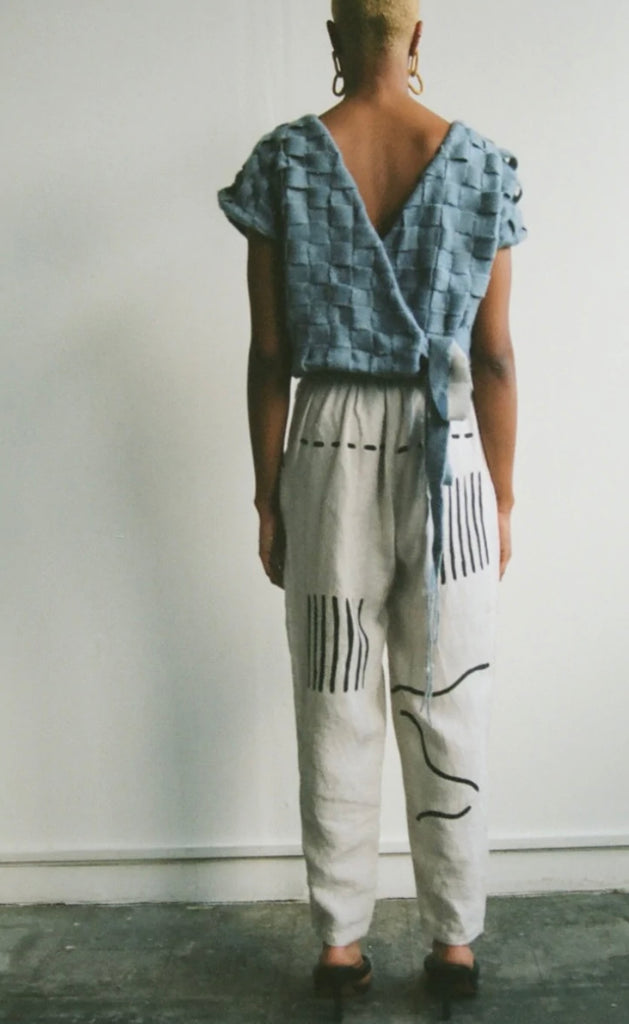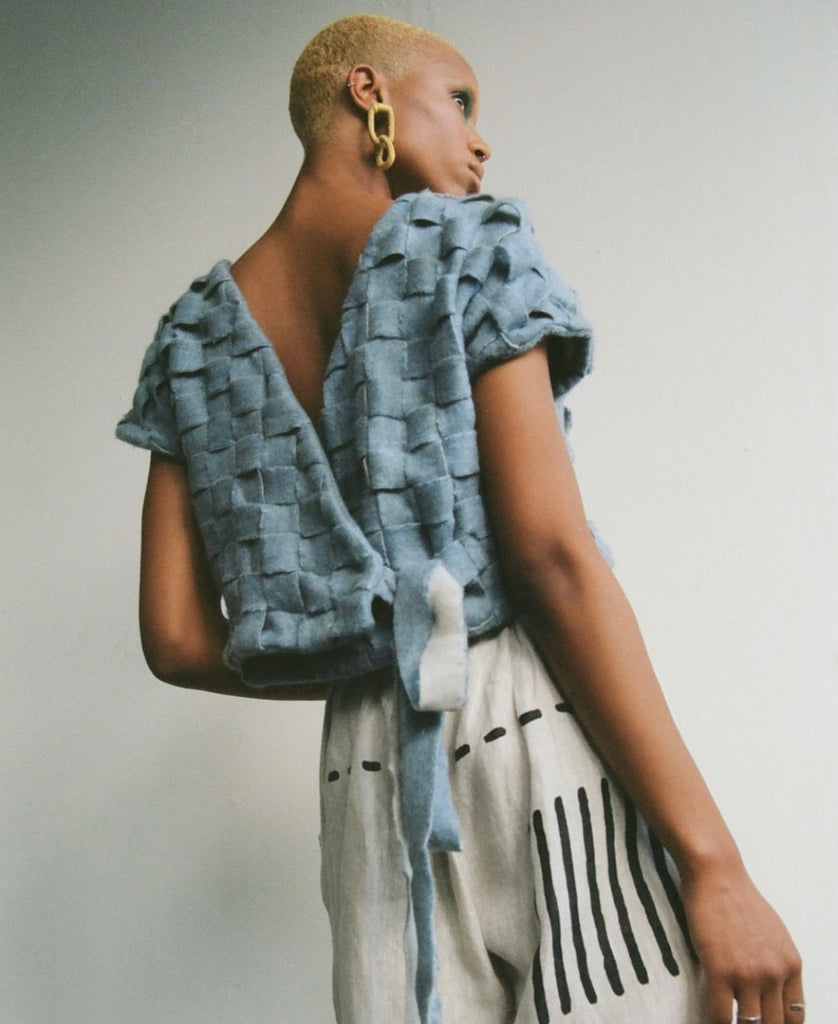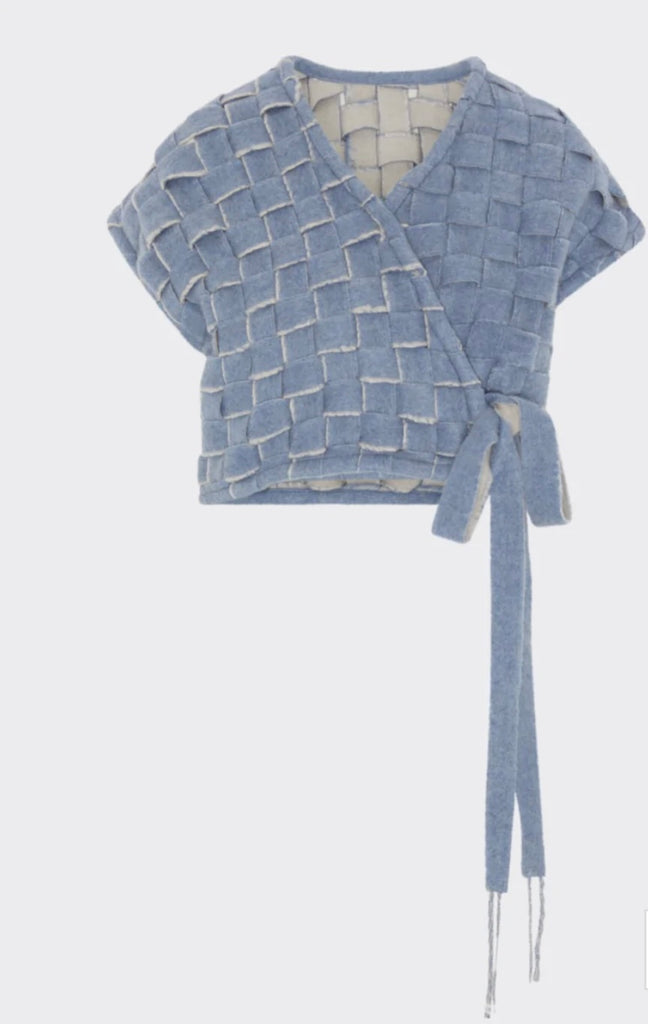 Recycled Cashmere Oversized Jumper, Blue
The cosiest garment we've ever made, this jumper is made from 100% recycled cashmere. We have sourced our cashmere from a premium Scottish mill, all made in the UK. This fabric is from another designer fashion house and we rescued it before it was going to be burned. 
Perfect for an oversized look, our jumper flatters any body shape and size, with interlaced strips for exaggerated sleeve detail.
Recycled wool & cashmere blend

Dry clean only. No tumble drying

All items come in our unique recycled packaging and tissue paper for low impact delivery. 
Sustainability 
All our products are UK made in sustainable factories from the London area. Each of our suppliers are ethical and we can guarantee fair wages and good working conditions have been provided to make our garments.
Fanfare Label is a circular clothing brand changing the way people buy, wear & consume clothing. The Award Winning clothing brand was launched in 2018 by Esther Knight.
Offering a simple solution to fashions complex problems. For too long businesses have built supply chains to drive financial profits at the expense of people and the environment. The current fashion system is broken with 50% of Fast Fashion purchases being disposed & 350,000 tons of used clothing goes to landfill in the UK every year. On top of this the fashion industry is a major contributor to climate change, pollution, human & animal exploitation.
The exorbitant amount of waste generated in the fashion industry inspired Fanfare Label to represent the circular economy standard; the label is a representative of what fashion could & should look like.
The label is leading the upcycling movement, transforming vintage pieces to unique contemporary designs, combining elements of vintage & surplus clothing by giving existing materials a new life through various textile techniques.
Ethics & sustainability are the pillars of the business. Fanfare Label pieces are made in ethical factories from organic & recycled materials. Even down to every thread, fibre & trim sustainability is considered, sustainability is a journey, and the brand is always looking for ways to improve.