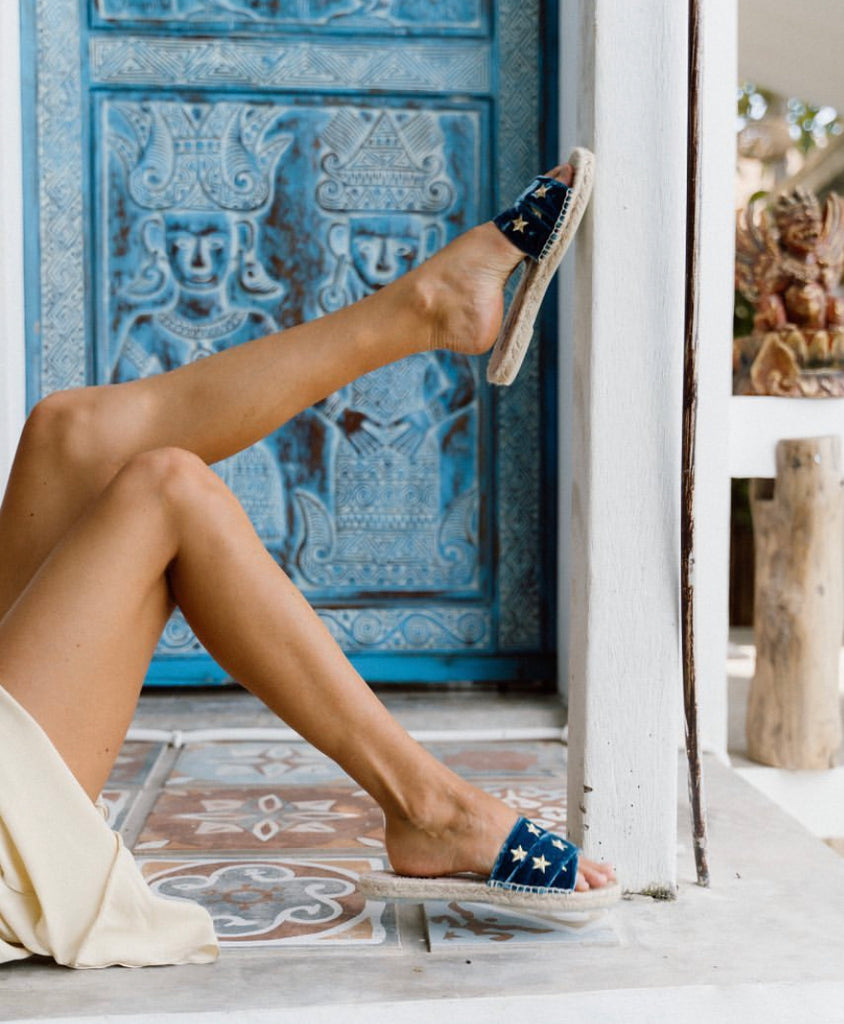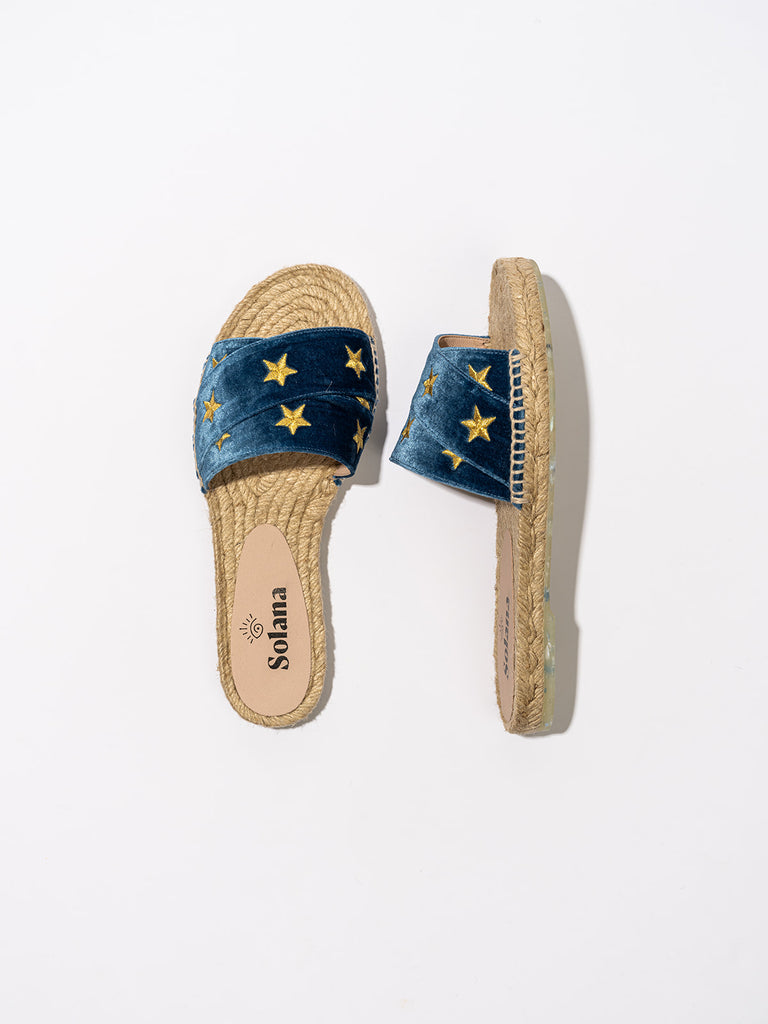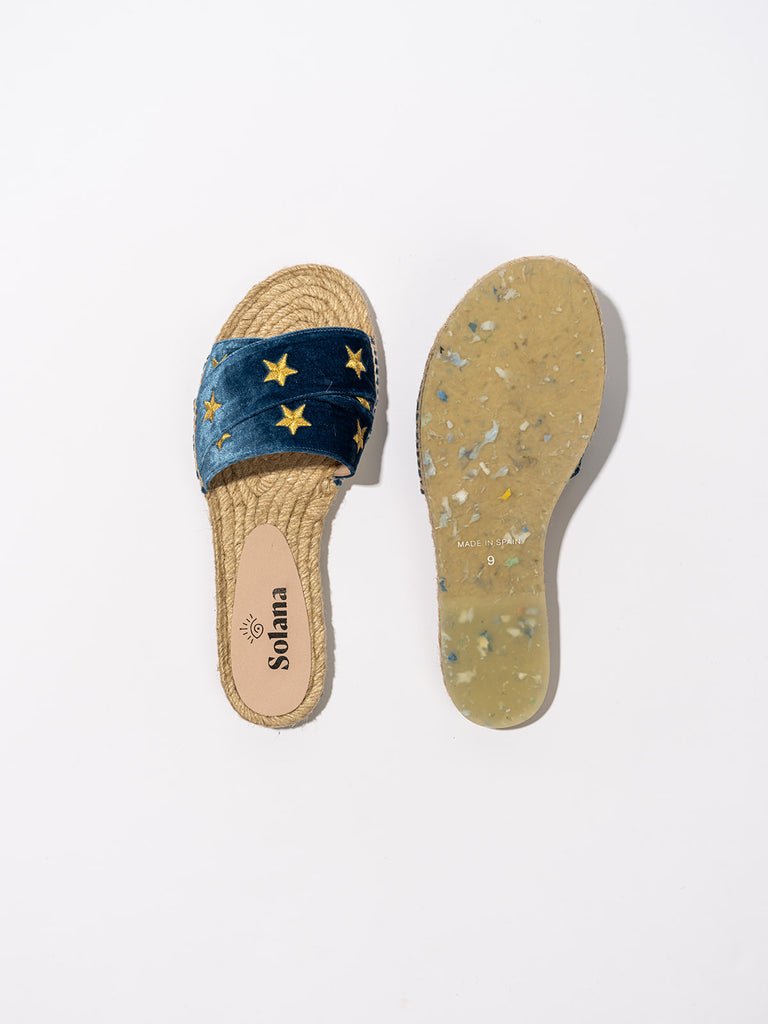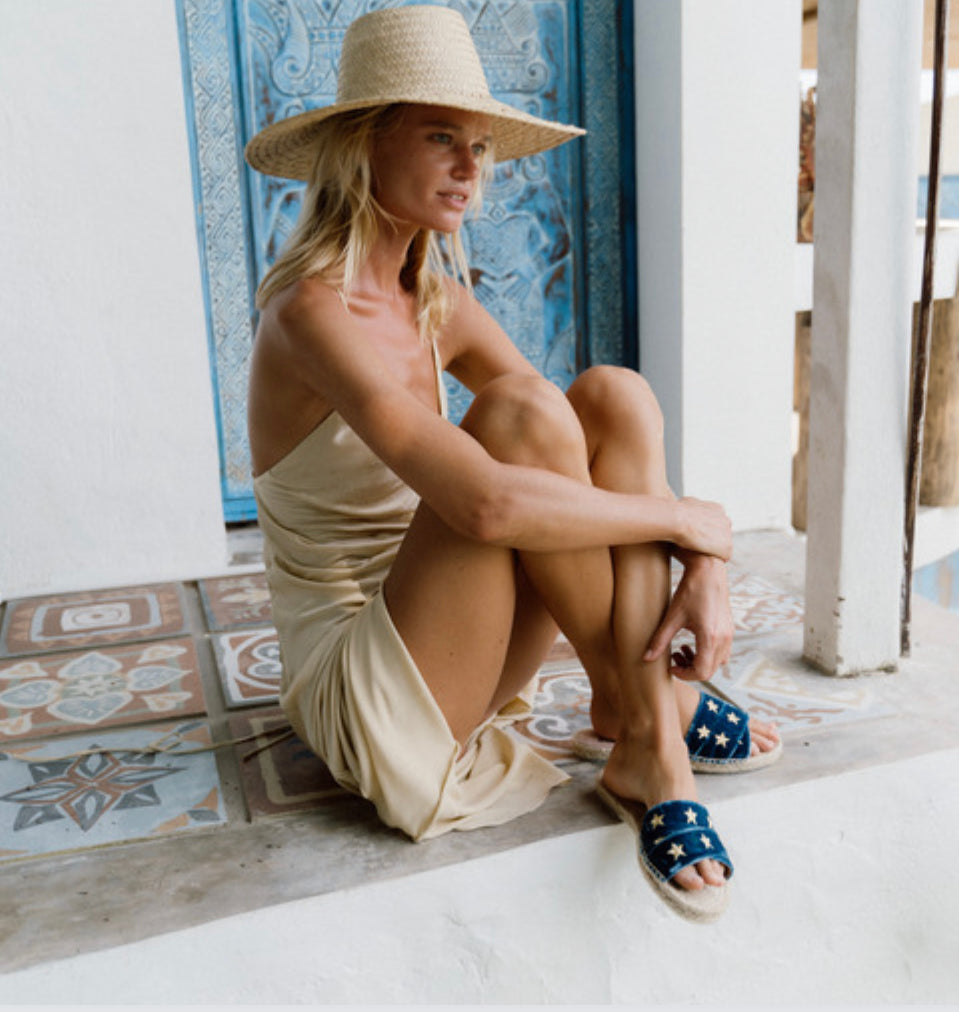 Artisanal Espadrille Slipper - Blue
Handcrafted in Spain with impeccable attention to detail. The Polo is a velvet sandal for languid days by the canal or afternoon drinks on the terrace. The design is inspired by the first sight of the Renaissance Plaza San Marco. Stars are a classic Venetian motif and a celebration of the clock tower, Torre dell'Orologio. 
PETA-Approved Vegan

100% recycled velvet upper

Embroidered with 100% recycled thread

Natural jute sole and cording

Outsole made with 10-12% recycled ocean plastics

Handcrafted in Spain


Half size? We recommend sizing up.
 Solana is a mission-driven company, elevating human stories and principles of cultural and environmental sensitivity through sustainable footwear. Born as the result of decades spent traveling and immersion into cultures around the globe, Solana is the culmination of Founder Yasmine Idriss' unique life story and her mission to inspire pioneers of the future to create a cleaner and more culturally conscious world.
Solana espadrilles are handcrafted in Spain at a family-run atelier where the true espadrille heritage is still preserved. Solana is a PETA-Approved Vegan brand and uses earth-friendly materials whenever possible. Solana's commitment to using sustainable materials is shown through their use of 100% recycled fabrics, natural jute soles and cording, natural dyes, and outsoles made with recycled ocean plastics. As a brand, Solana aims to create the highest quality shoe with the smallest ecological footprint, while setting a new standard for shoes and fashion.