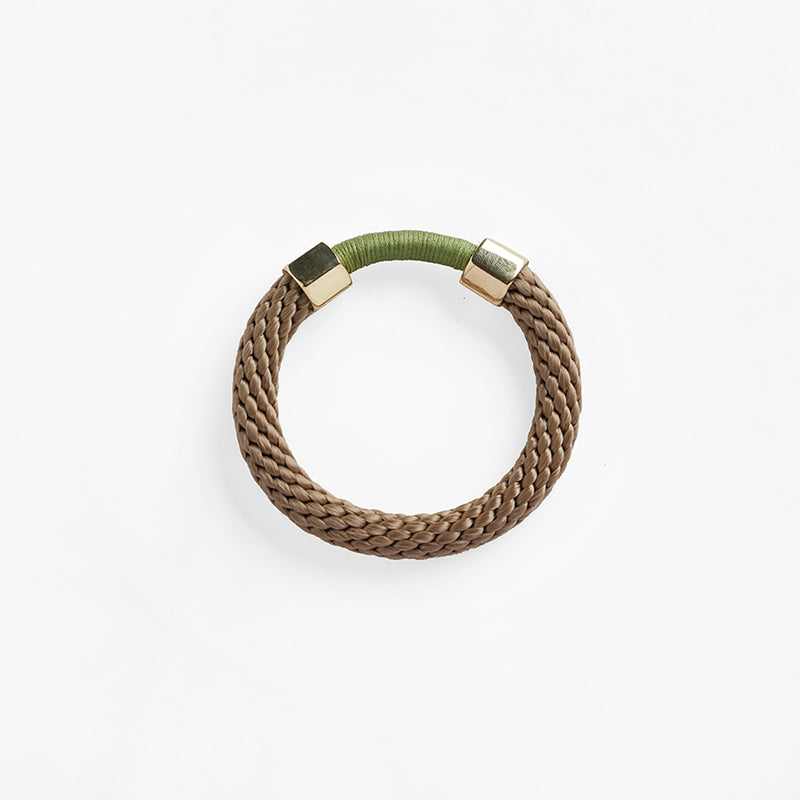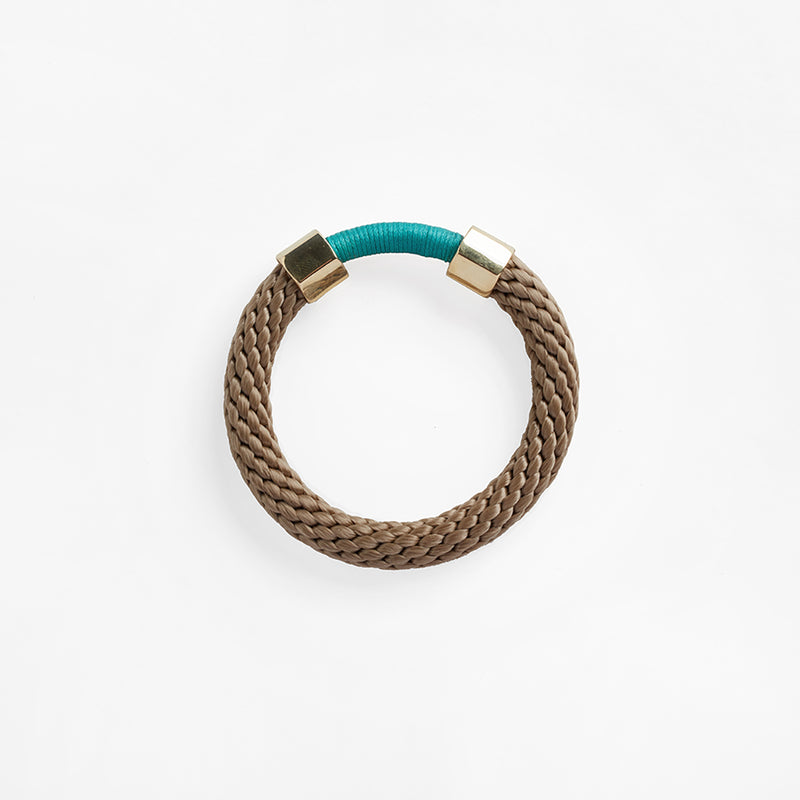 Aruba Bracelet
10.000 KD
-Liquid error (snippets/product-price line 26): divided by 0%
Aruba comes from the Spanish 'Oro Hubo' meaning there was gold. A mythical island in the Caribbean.
Material Detail
Thin rope assembled with brass caps and embellished with wax cord.
Jewellers brass is composed of Copper and Zinc. Brass has metaphysical healing properties to boost the immune system and give courage.
This bracelet weighs 20 grams and has an inside diameter 60mm
With this collection we delight in the simple pleasures of Summer. No exotic jet-set locations, or fine dining extravaganzas, but rather the tartrazine stains of a too-sweet ice lolly at the local pool or beach. Splitting a juicy watermelon bare-legged on a balcony with your best friend. Spontaneous ocean swims in your underwear, too quick to remove your jewellery. Balmy evenings of impromptu potluck dinners with friends after languid days at the beach. Tipsy sea breeze evenings of barefooted dancing to songs you all remember.
PICHULIK is an ethical jewellery, accessories atelier based in Cape Town, South Africa. Rooted in Africa, and inspired by ancient traditions and cultures around the world, PICHULIK seeks to impart sacred feminine wisdom through its unique and intentional designs. Each piece is a talisman, handcrafted from unexpected, organic materials into distinctive forms that share the stories of brave women and celebrate empowering feminine narratives. Each collection captures a different chapter in a heroine's journey – an odyssey imbued with mythology, symbolism and transformation.
The distinguishing components of any PICHULIK jewellery piece are the innovative and sculptural use of locally produced and re-purposed rope, embellished with a variety of unique cast and found exotic materials.
The PICHULIK team is a pan-African group of spirited women who create everything by hand in flagship studio at the centre of Cape Town's creative East City Precinct.
Led by Founder and Creative Director, Katherine-Mary Pichulik, every jewellery piece is made by a single artist, from start to finish mastering a selection of crafting and embellishing skills.
PICHULIK employs women, collaborates with women, and outsources to local women-owned small businesses, to promote job creation and economic activity in local communities, and champion and augment women's earning capacity.