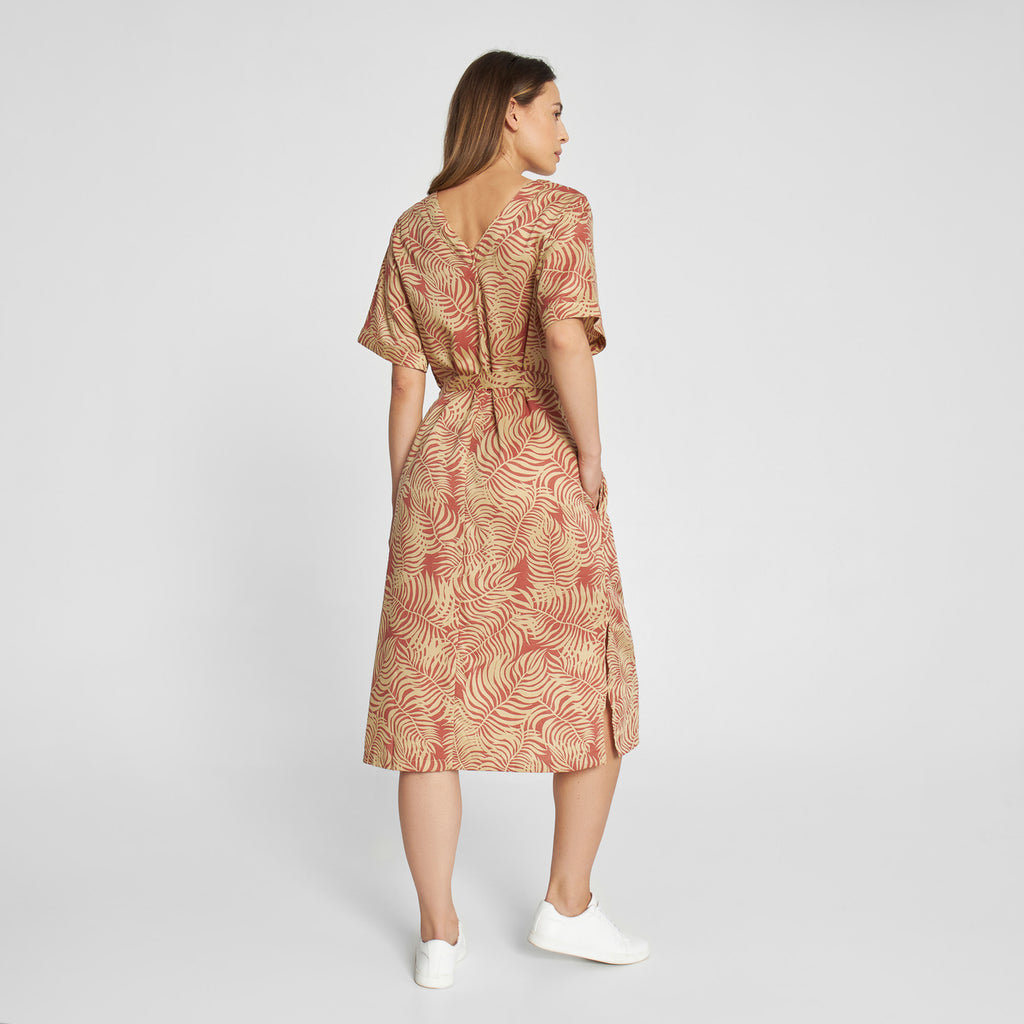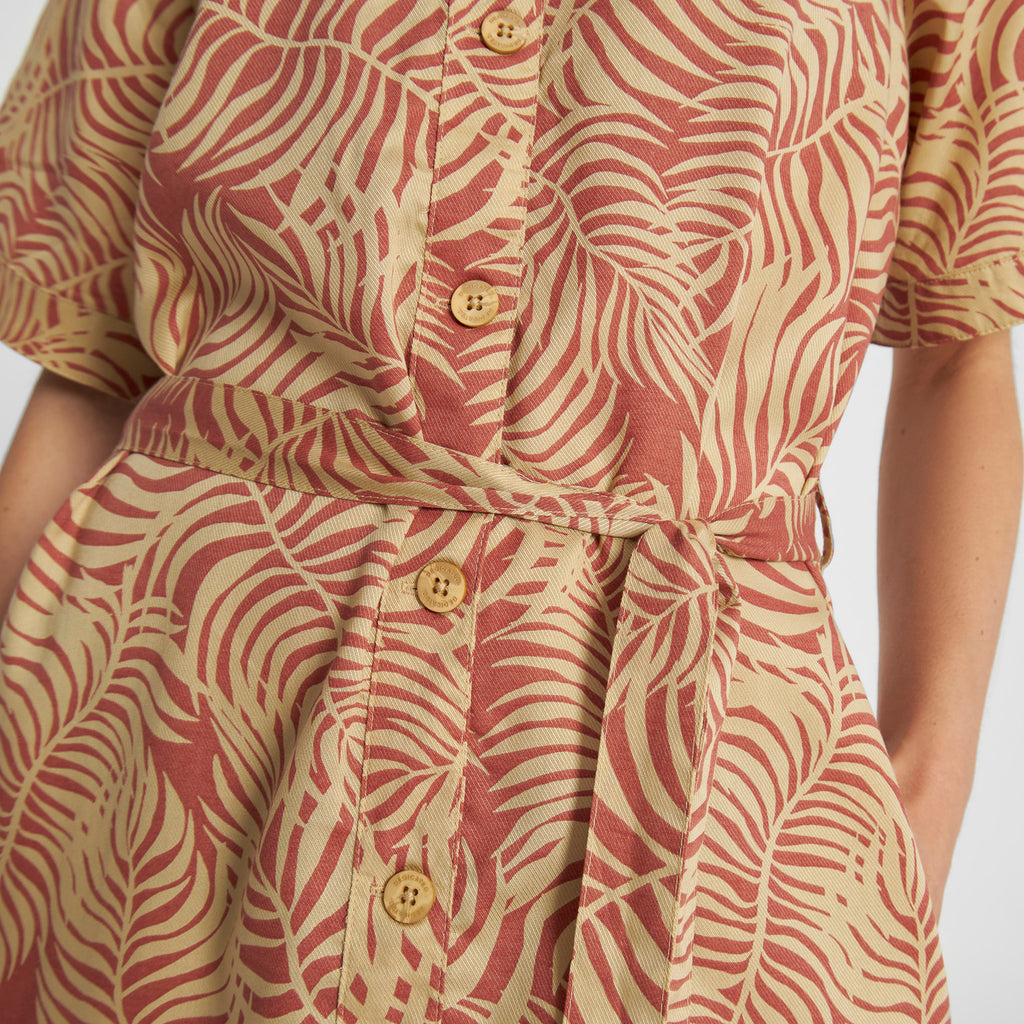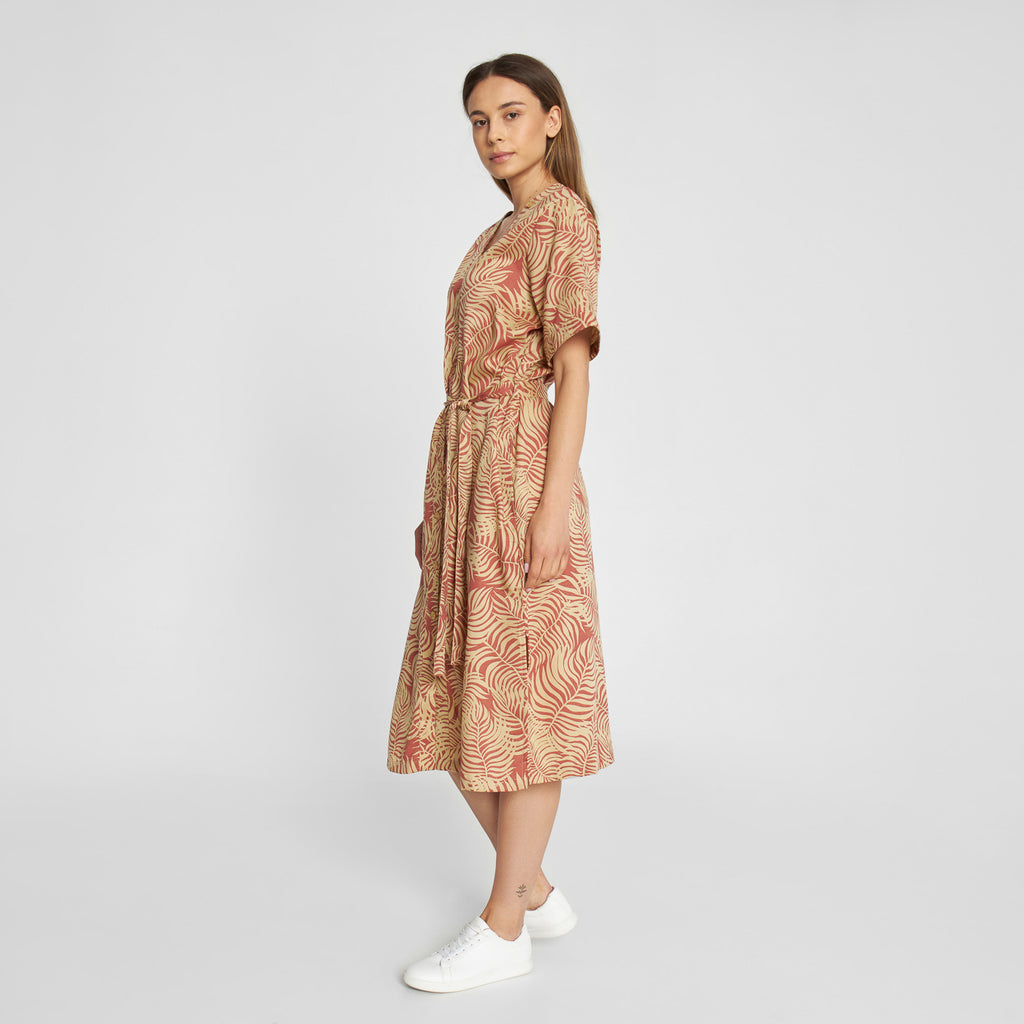 Dress Bornholm Palm Leaves Beige
Relaxed, loose fit button front dress with tie waist. Made from 100% TENCEL™ Lyocell - a fibre derived from sustainably sourced, renewable raw material wood.
- 100% TENCEL™ Lyocell
- Loose fit
- V-neck at front and back
- Waist tie belt
- Wide sleeve
- Button closing front
Based in Sweden, Dedicated sustainable clothing brand is built on transparency, honesty, and sticking true to their values. All of their modern clothing, has been designed with the planet in mind.
Dedicated use organic, chemical-free cotton certified by GOTS. Organic cotton clothing uses much less water than regular cotton and emits almost 50% less carbon dioxide, making it a no-brainer for them to use. All the polyester they use is 100% recycled so that you don't have to worry about adding to the planet's plastic problem. They also love using TENCEL™ Lyocell, a super sustainable fabric made from wood pulp that's durable, breathable, and incredibly soft.