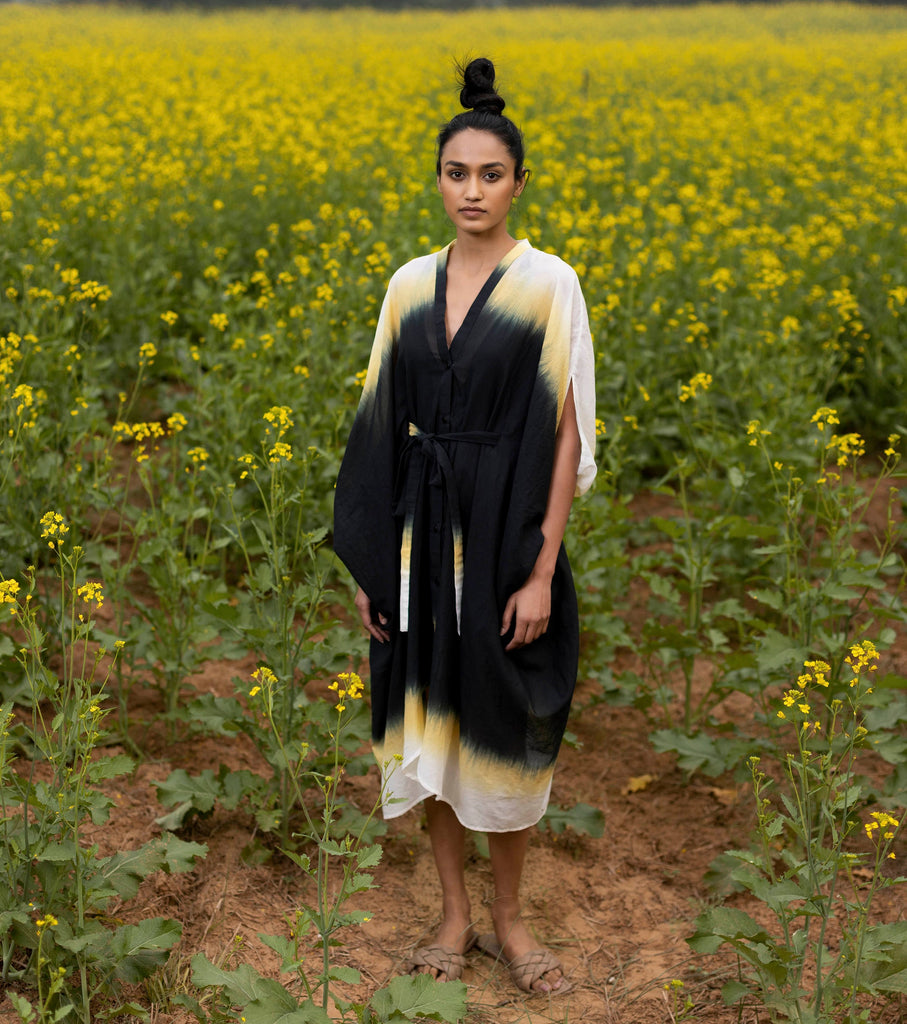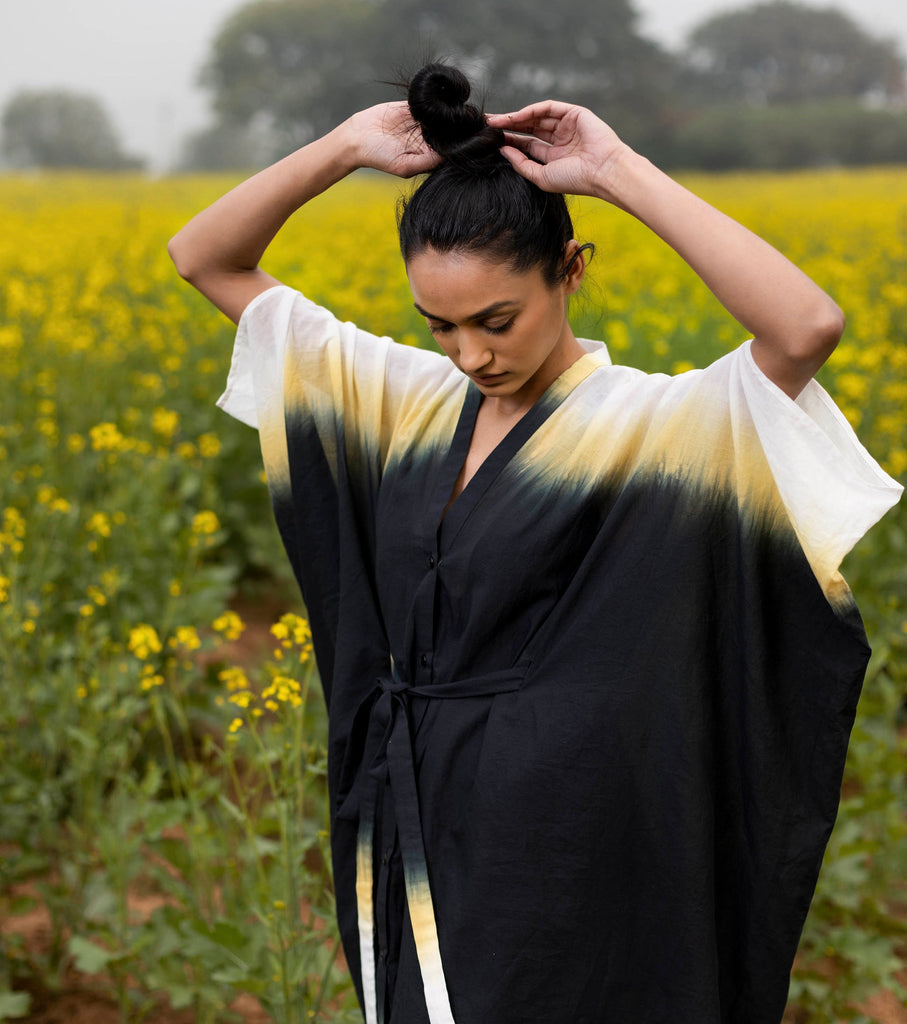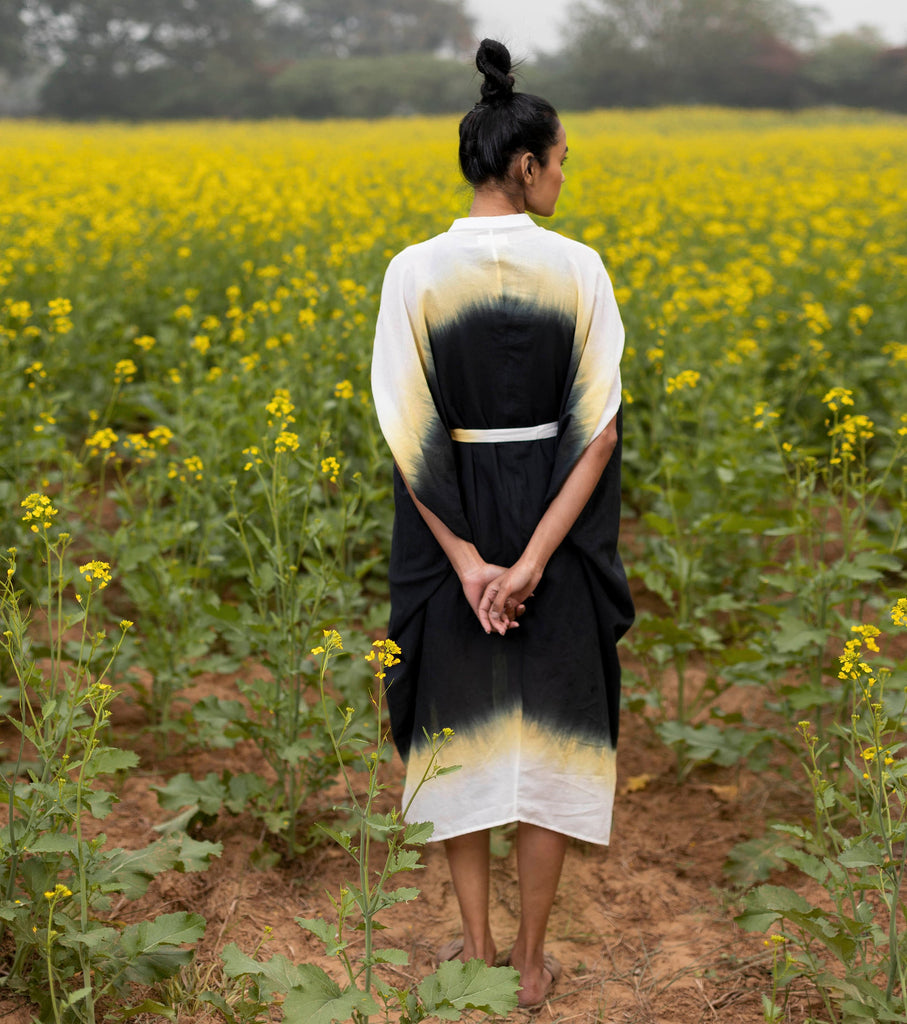 Dusk till Dawn
Blending hues from the brilliance of dawn to the inky night in the watery hues of Shibori, travel from day to night in the classic, fluid silhouette of this mulmul kaftaan that comes with a waist band and front button opening.
 Handcrafted in India

Kaftaan

Front opening
Free size
Comes with a slip
Waist band with wooden buttons

Color: 

black and yellow shibori dyed24
Kharakapas products are handcrafted and ethically manufactured with pure homegrown materials and superlative quality which will last decades and still look timeless. Their design philosophy revolves around the idea of minimalism, clean cuts, and earthy tones.