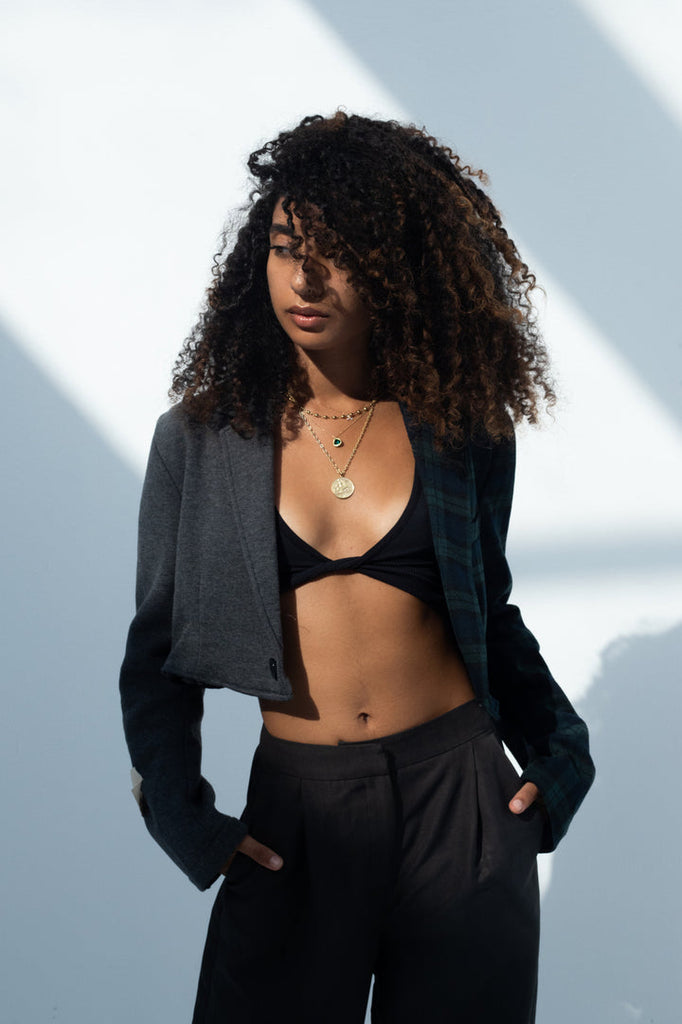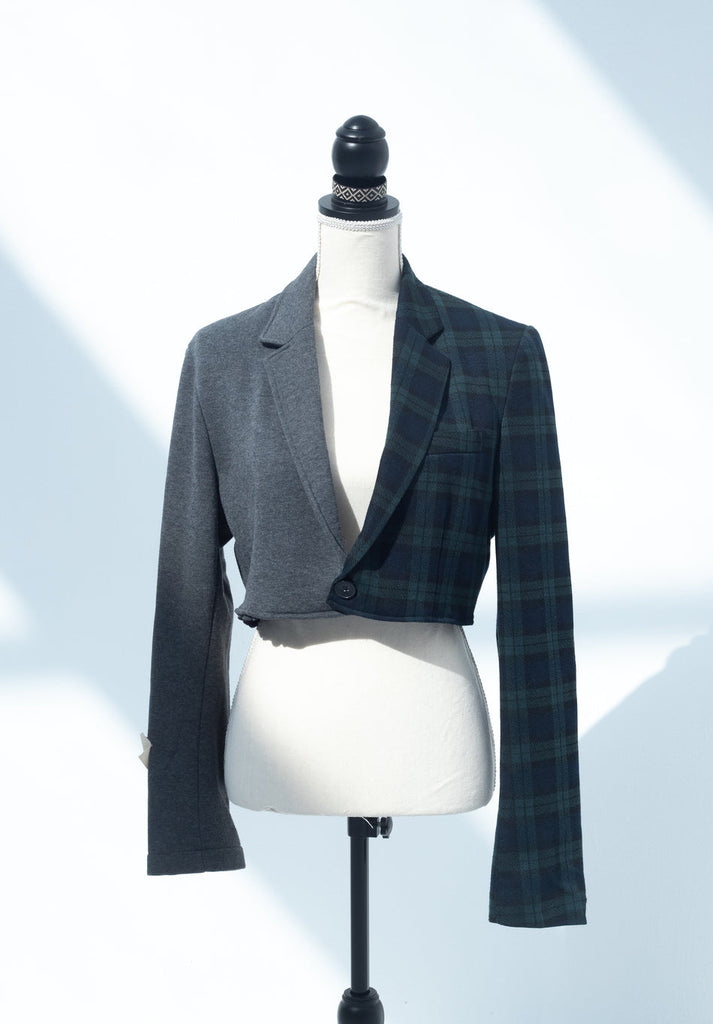 Half & Half blazer 05
This one-of-a-kind cropped blazer jacket is handmade and upcycled using a two vintage women's blazers. Combining two different colors and textures to create this overall design, this 1/1 blazer comes in a dark grey and plaid blue/ green colorway. 
Using a vintage sourced blazer jacket as the base of this reworked silhouette, we created a unique reworked design that is both urban and contemporary.  
Fits up to a size Medium  
How does it work?
We carefully select the most beautiful vintage, pre-loved, and dead-stock pieces and bring them back to life by up-cycling them into one-of-a-kind designs. 
. 

This item is upcycled, handmade and one-of-a-kind. 
Sound.On is an environmentally conscious label based in Dubai that encourages its audiences to think more responsibly about their shopping habits through the exploration of UPCYCLYING. Following a zero-waste policy, Sound.On specialize in limited run collections made from upcycled vintage, dead-stock, and pre-loved materials.
Each piece is one-of-a-kind, handmade and 100% sustainable.
Their vision is based on the ideology that fashion items are no longer disposable but circular.